Replace Months Of Headache and Lost Focus With Simplicity and Ease of Use
Don't waste your precious development time and cost rebuilding the same wheel - differentiate instead buy doubling down on your core mission.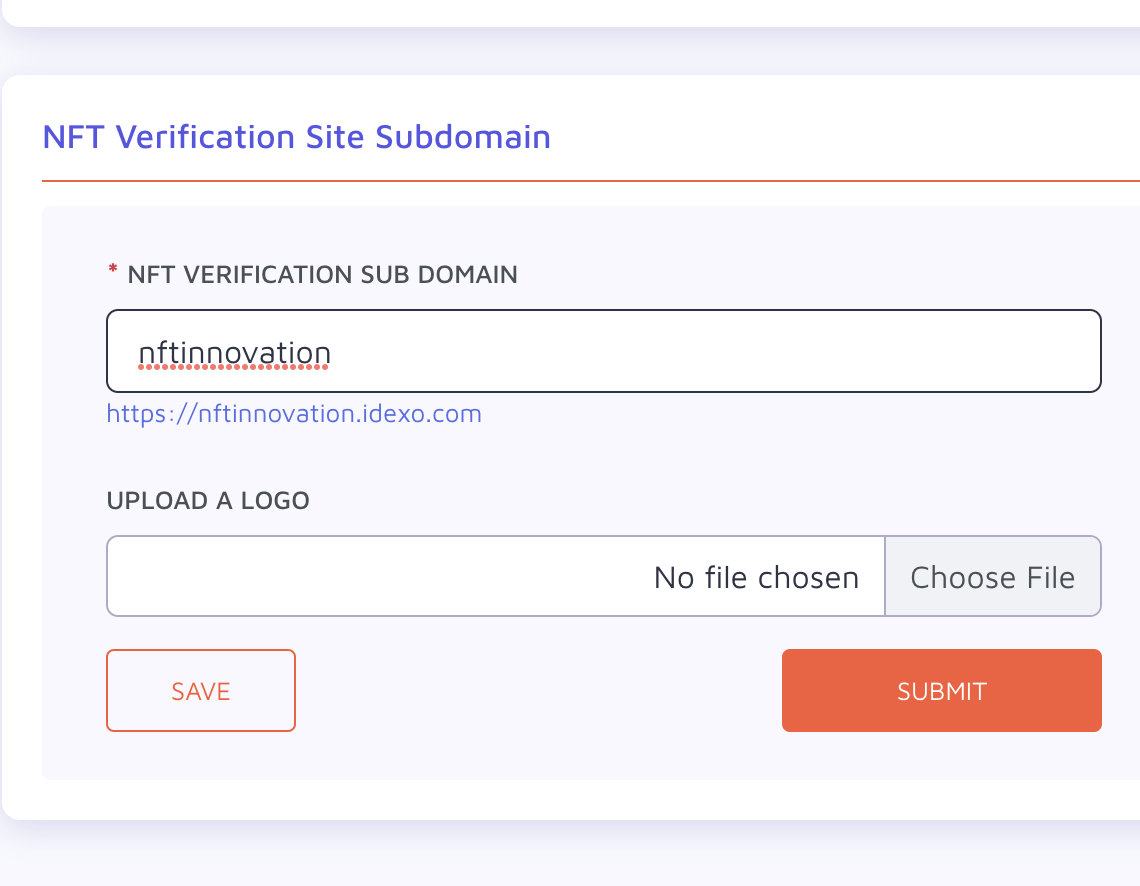 Create A Full-Stack DApp UI By Choosing A Name and Logo
Save your team months of trial and error and costly development with the one click of your mouse.
User Interfaces are battle-tested, automated and integrate with several different blockchains.
UIs come with both web2 and web3 integrations.
UIs are custom-branded and configurable to match your use case.
Customize what modules show on your UIs and how you want your user journeys to work.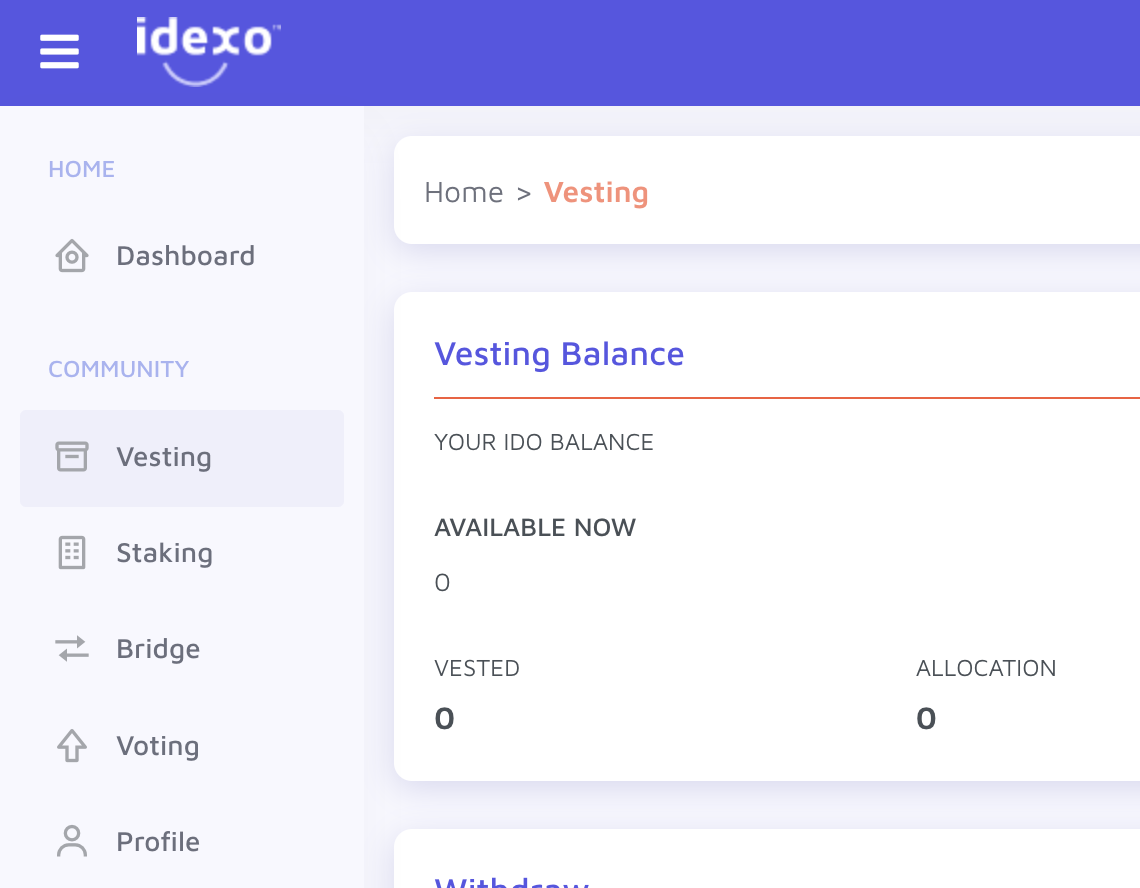 Includes Different Modules Such As Minting, Token Gating, Staking, Vesting and More
Choose the set of modules that make sense for your desired user experience. A full set of different modules to match different use cases.
Token Gating module for restricting access to content and features based on holding different NFTs or SBTs
Whitelisted and gated mints for users with different web2 and web3 integration methods.
Staking and Vesting modules for creating utility for users in token launches.
NFT Surveys UIs for enabling holders of SBTs and NFTs to participate in your surveys.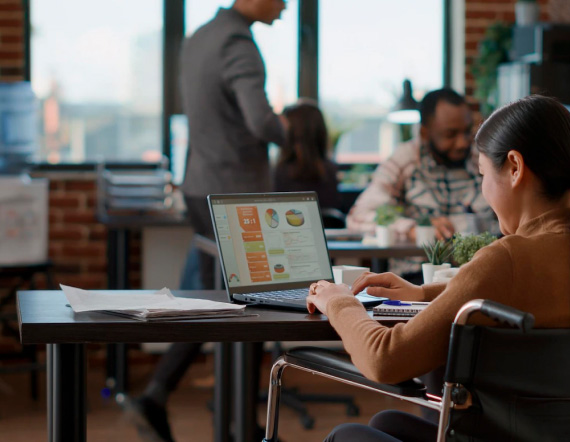 What to expect in an idexo demo
Book a Guided Demo
Idexo is here to help you achieve great innovations. On a demo, we cover:
Any product features and benefits context you haven't seen from other videos on the site.
What you are looking to accomplish and how we can help.
The best plan forward and options for plans and pricing.