Make Your Minting And Drops A Simple and Wonderful Experience
idexo has been innovating on the NFT and SBT drops experience since doing the first mints on Telegram in April 2021 and on Twitter in June 2021.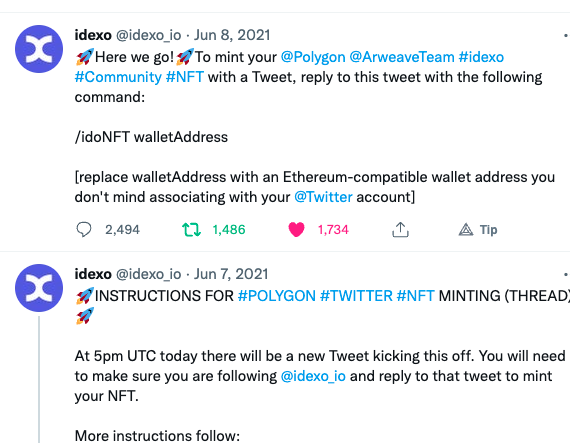 Create Unique Web2 and Web3 Integrated Minting Experiences
Enable minting on Twitter, Telegram and other such channels or connect it to a hosted UI enabling whitelisted and gated direct user experiences.
Deploy your contracts and pre-mint your media and metadata.
Plan your minting experiences with custom-branded bots, UIs and more.
Execute your minting campaigns.
Track your results.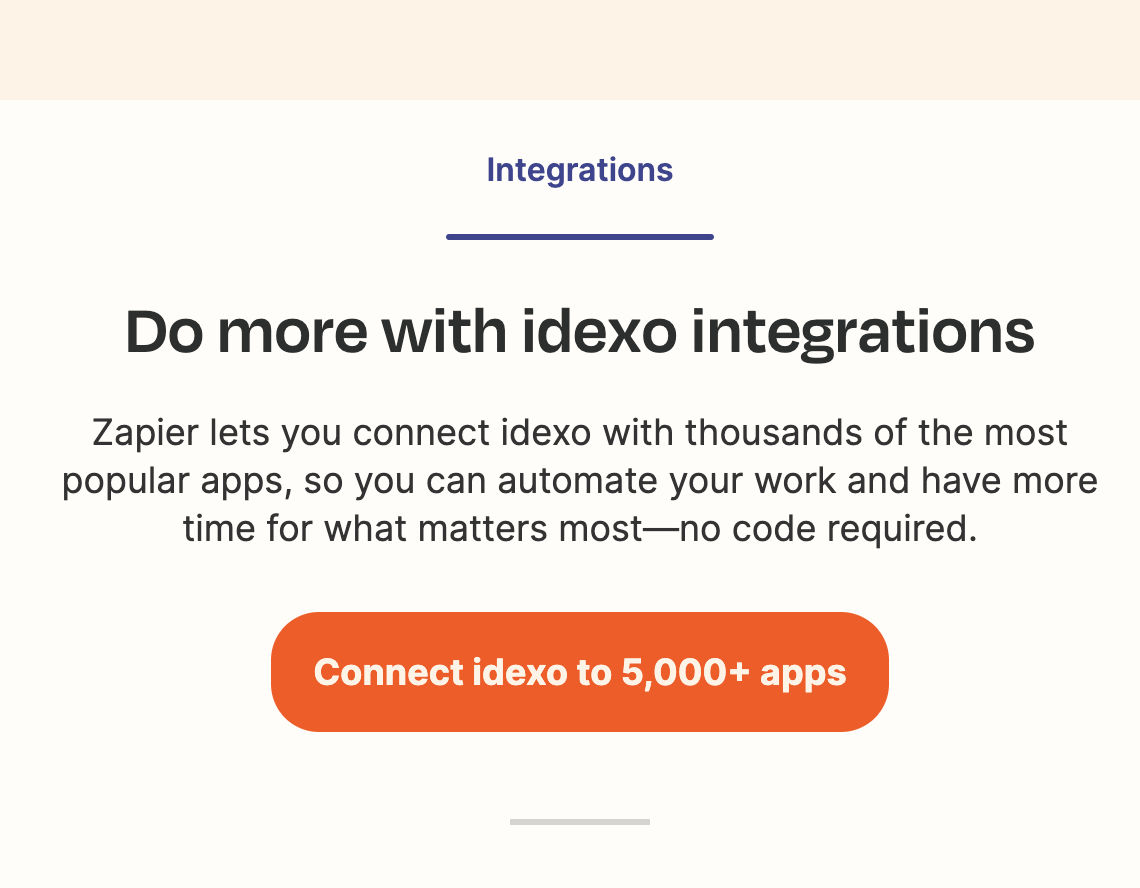 Create Specialized Mints and Drops Through idexo Zapier Integration
idexo Zapier integration connects over 5000 web2 applications to web3 unlocking thousands of ways to create great minting experiences for your customers and community.
Mint an NFT any time a new row is added to a Google Sheet.
Mint and gift new NFTs as part of drip marketing campaigns.
Autogenerate early user Soulbound Tokens and participation-based NFTs based on product usage and other customer milestones.
Mint an NFT with an Email.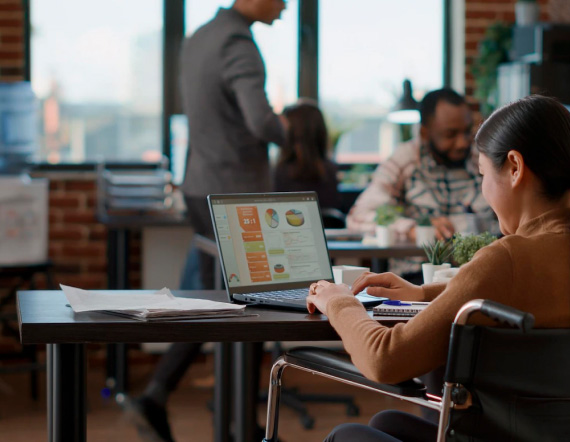 What to expect in an idexo demo
Book a Guided Demo
Idexo is here to help you achieve great innovations. On a demo, we cover:
Any product features and benefits context you haven't seen from other videos on the site.
What you are looking to accomplish and how we can help.
The best plan forward and options for plans and pricing.